Thanks to @shawnmullins for suggesting this topic!
Let's share images of tarot cards next to anything in your life that reminds you of a card. I first saw Enrique Enriquez do this exercise in Tarology. If you haven't watched it, I highly recommend it.
Here is my latest image:
Krisztin and I went to a brunch together in Tbilisi and found this dish hanging on the wall. I was surprised at how close the image was to the Jean Noblet card. In The Sun, two figures are forming a bond while the blessings of the Sun rain upon them. I think this is a most positive omen.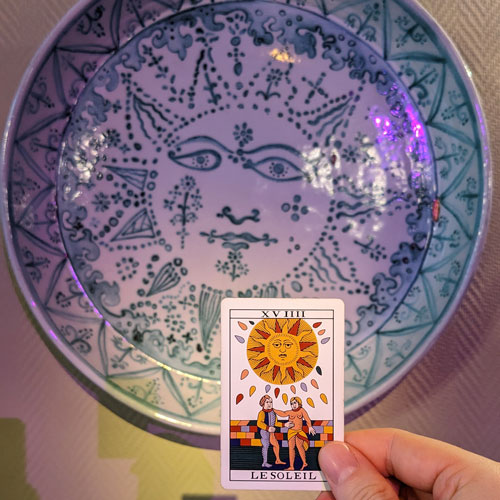 Please share your photos!
Let us know where it was taken and share short reading that goes with it.